Our children's and youth programs are designed to encourage this important truth: God loves them and has a purpose for their lives. We present the Gospel in age-appropriate ways so students have the opportunity to respond to the Gospel at any age, and accept Jesus Christ as their Savior. We help them build strong foundations of the faith and confidence that God will lead them.
We want church to be your child's favorite place!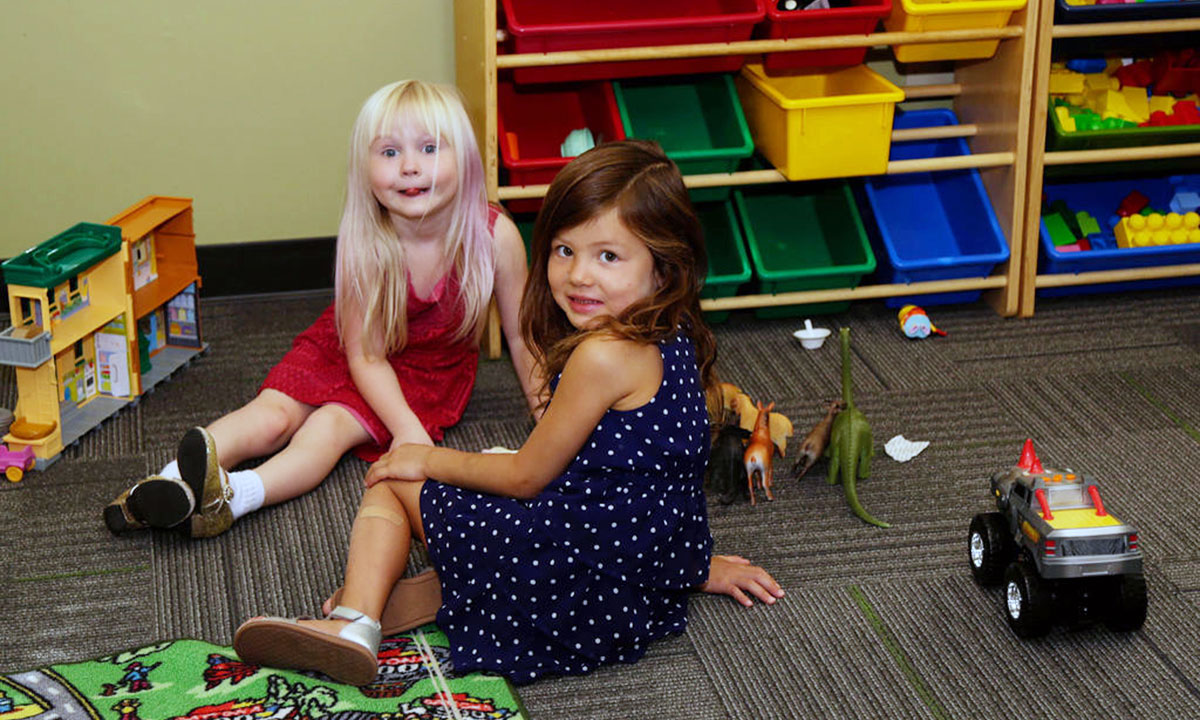 What will my child experience?
We surround your child with:
caring teachers and children's workers.
Bible stories and Christian values taught at their level.
games and activities that build character and reinforce learning.
outings that encourage friendships.
positive reinforcement for your family's values.
---
What's going on for children at Southwest?
We offer fun, achievement-based programs:
On Wednesday evenings, from 6:30to 8pm, boys and girls learn life skills and character development through Kids Clubs — Royal Rangers and Girls Ministries.  Awards ceremonies celebrate their accomplishments.
For information about Royal Rangers, please contact Commander David Chapin.
For information about MPact Girls Club, please contact Denise Rouse.
---
What about Sunday mornings?
Children's Worship and Bible Training
During our 9 and 10:30am Sunday morning service, children in Kindergarten through 6th Grade have their own worship service.
SPACESHIP DISCOVERY is the current theme and ministry concept, utilizing interactive lessons that keep kids engaged and excited about learning God's Word!  The room is decorated as a space station, and object lessons often incorporate science experiments and space exploration.  Lab coats, test tubes, goggles and more add to the fun atmosphere!
We have a fully staffed nursery for our Sunday and Wednesday services.  Infants and toddlers will experience a safe and comfortable environment, allowing their parents to fully enjoy their time of worship or study.
Our NURSERY is staffed for Sunday and Wednesday services. Infants and toddlers will experience a safe and comfortable environment, allowing their parents to fully enjoy their time of worship or study.
Youth learn and apply God's Word with enthusiasm!
What will youth experience at Southwest?
Students 6th through 12th grade meet on Sunday mornings at 9:00am at the church for Bible study and fellowship. They return Sunday, late afternoon at 4:30pm for "War Room", a youth-oriented worship service. Watch our Events section for frequent social activities, too!
---
Youth Pastor Michael Mele is a graduate of Southeastern Assemblies of God University and Denver Seminary. His compassion and sensitivity to the needs of youth are a tremendous asset.
Michael and his wife, Dr. Christa Mele, bring a great deal of energy and enthusiasm to helping teenagers creatively learn and apply God's Word to their daily challenges. They also recognize the importance for students to develop supportive friendships. They provide wonderful opportunities for social interaction and service in the community.
Since the birth of their son in the summer of 2019, they are enjoying parenthood!