The Truth is clearly spoken, Worship is Spirit-led,
and God's Power is experienced.
Pastor Jim Brummett is a second-generation minister who received his formal training from Southwestern Assemblies of God University and Assemblies of God Theological Seminary. He has served congregations in worship, youth ministry and Christian education. Jim and his wife Gina, who serves as Administration Assistant and Women's Ministry Director, have two grown children and are proud grandparents.
Throughout their 25 years of leadership at Southwest Assembly of God, Jim and Gina have helped people discover an authentic relationship with their Creator and grow in a purposeful relationship with Him. They believe that God's promises are for everyone!
---
Church Board:
David Chapin
Brian Lawson
Loyd Hoskins
Jerry Bennett
Sheri Zamora
Jim Brummett
---
Departmental Programs and Leaders: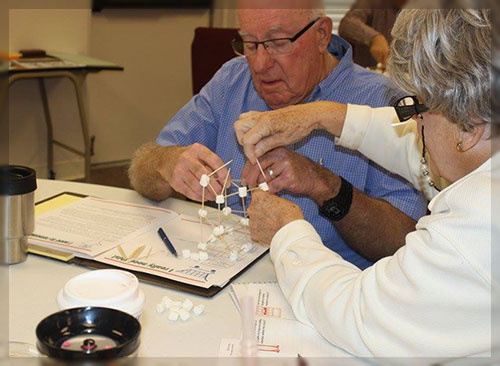 Royal Rangers – David Chapin
MPact Girls' Club – Denise Rouse
Youth and Young Adult Pastor – Michael Mele
Worship Leader – Tom Zielbauer
Second Halfers (Seniors' Fellowship and Outreach) – Loyd and Rita Hoskins
Men's Ministries Leader – Tom Bradow
Women's Ministries Coordinator – Gina Brummett
Administrative Assistant – Gina Brummett