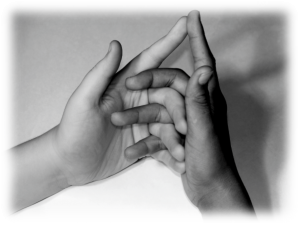 Nehemiah 8:1-3 "Now all the people gathered together as one man in the open square that was in front of the Water Gate; and they told Ezra the scribe to bring the Book of the Law of Moses, which the LORD had commanded Israel.  So Ezra the priest brought the Law before the assembly of men and women and all who could hear with understanding on the first day of the seventh month.  Then he read from it in the open square that was in front of the Water Gate from morning until midday, before the men and women and those who could understand; and the ears of all the people were attentive to the Book of the Law."
The referenced ceremony occurred shortly after walls around the city of Jerusalem had been built and the gates hung in place. The city's material needs had been met, and now it was time to focus on the spiritual needs of the people. It was the seventh month on our modern calendar, but was celebrated as the Jewish New Year. In essence, the people were starting the year by gathering for the public reading of the Word of God. I like that idea!
As you will note in chapter 8, the people stood as Ezra started reading the Law and remained standing for the 6 hours of the reading and repeated this for a week. Now, if you join me in church this Sunday I promise to not preach for 6 hours and also promise you will be able to sit in a comfortable chair in a climate controlled room.
Let's start 2019 in the house of God, reading the Word of God, worshipping and praying to Almighty God and fellowshipping with His family. Our service times are 9 am and 10:30, and we have an evening service at 5:00. I hope to see you Sunday.