Southwest Men encourage camaraderie and supportive friendships while serving our community!
Brotherhood
The men at Southwest Assembly have many ways to connect for fellowship and inspiration, including a Saturday morning breakfast called "Band of Brothers." And many fellowship activities are offered throughout the year to encourage camaraderie and supportive friendships.
Service
Our men make themselves available to volunteer their time and expertise to help with small construction projects, grounds maintenance, the audio visual ministry, serving at the annual picnic,visitation – and more!
We are grateful for the ministry of men at Southwest Assembly of God!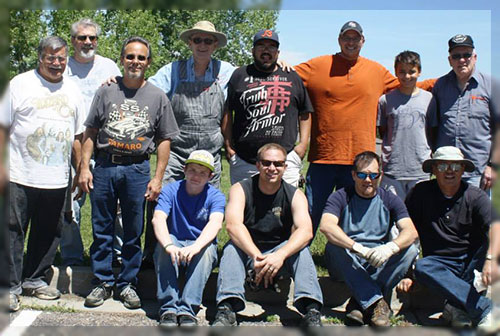 Pictured:
Grill masters Terry Vicek and Loyd Hoskins do a great job feeding the crowd at special church events.
Southwest AG men's group serving others during Men's Ministry Service Day