New to Southwest?
This Sunday, don't go it alone. Plan a visit and we'll…
meet you at the front door
introduce you around
help your kids get checked into kids church
give you a tour of Southwest
Visitor parking is located near the west entrance.
We can't wait to meet you!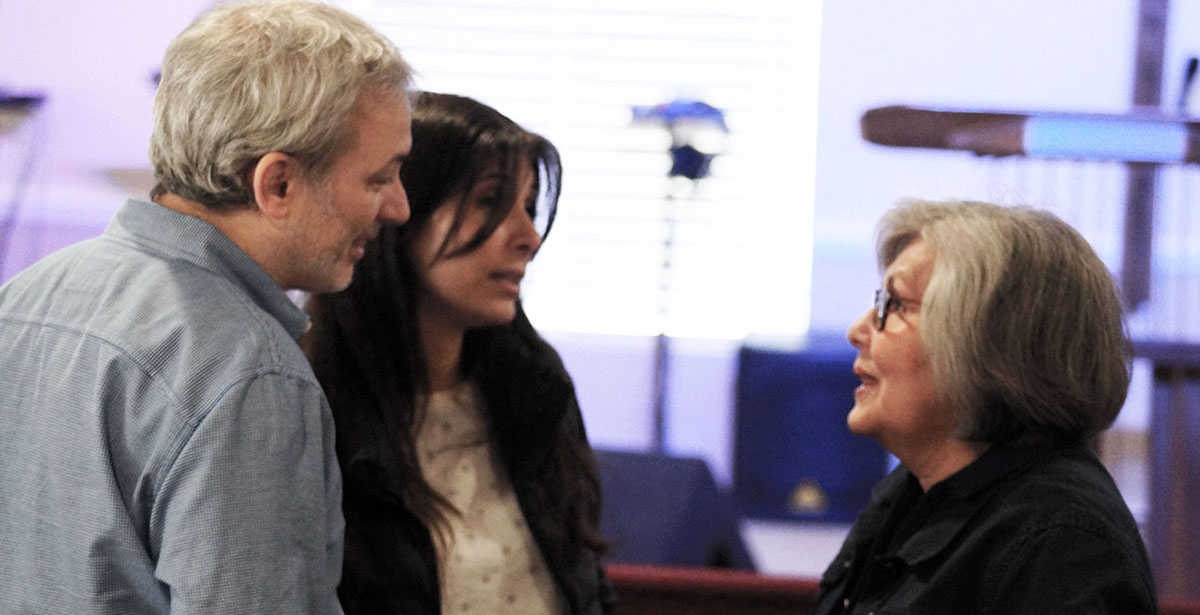 Newcomers often describe our church as welcoming and homelike—with a special sense of God's presence. We want everyone to experience God's nearness, worship Him in meaningful and personal ways, and leave equipped with passion and purpose for the week ahead.
Are You Wondering . . .
What our Sunday Service is like?
Both of our Sunday Services last about an hour and begin with music. Our talented team leads us in praise with a blend of contemporary worship music and hymns (usually about four songs) followed by prayer for those in need. After prayer, we continue worship with the giving of our tithes and offerings, paired with announcements about upcoming events. Pastor Brummett will then present God's Word in inviting and challenging ways because of his passion to help people experience God and be empowered to represent Christ in the world.
Are 9 and 10:30am services the same?
Both services are the same and you're invited to attend which ever you prefer. Enjoy a coffee before, between or after services, visit with or make new friends, and share some refreshments and conversation!
What we offer kids?
We have nursery for birth through age two, preschool, and children's church (K-5th grade) that include Bible stories, music and object lessons to help kids know that God loves them and has a purpose for them. Children often help as ushers, recite scripture or play instruments during the offering, so they (and we) know they are valuable to the church body.
How should I dress?
You'll see casual, business casual, and dress attire. Come dressed comfortably in a way that suits your style.
How do we celebrate Communion?
We celebrate the Lord's supper on the first Sunday of each month. If you're a Christ follower, participate in this time of prayer and reflection. The juice and bread of Communion represent the life of Christ, sacrificed for us so our sins can be forgiven.
How to donate?
We collect tithes and offerings each week as part of worship. We also accept donations
online
. Our regular attendees give to thank God for HIs work in their lives and to help Southwest continue to reach people for Christ. As our guest, please enjoy your visit without any pressure to give.