Women's Ministries at Southwest is all about
Encouraging Women!
Whether you are just exploring a relationship with Christ or have known Him for years – Southwest Women strive to encourage all women in their faith.
We encourage women in their daily responsibilities – work, family and areas of service. Our programs often include helpful hints, and our gatherings usually result in spontaneous mentoring and relational support!
We encourage friendships through casual get-togethers and annual events that provide opportunities for fun, supportive relationships.
We encourage women to have influence in the community and around the world – volunteerism, missions, and giving – doing more together than we could possibly do alone!
---
Rocky Mountain District Women's Ministries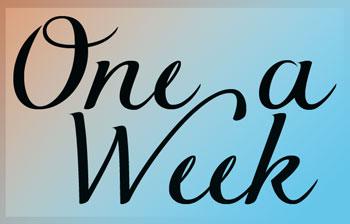 Rocky Mountain District Women's Ministries conducts an annual campaign that encourages women to give $1 per week to support the many projects of home and foreign missionaries. One-a-Week primarily provides the household needs of missionaries, freeing them to serve more fully in the field. Other projects include Teen Challenge – 180 Ministries Addiction Recovery, Sarah's Home Recovery for Sex-trafficked girls, and Sox Place for Homeless Teens.
Your One-a-Week commitment can be given monthly, weekly, or a one time gift through the regular Sunday offering by designating it to "OAW".