Our Purpose: To Know Christ and Make Him known
VISION SUNDAY, MAY 10 @10AM
One service only.  Originally planned for outdoors,
but now moved inside due to weather.
We're Family
We compare our Sunday morning service to a weekly reunion filled with generations of experience and encouragement — just like a family! Southwest AG, formerly known as Denver First Assembly of God, has a rich heritage in Denver, with a span of members from all ages.
We completed an extensive renovation in 2014 after moving to our current location in Southwest Lakewood. Our remodel includes space for children and adult classes, general fellowship and worship and teaching in our beautiful sanctuary.
With many new friends joining us, we look forward to continued growth.
Come grow with us!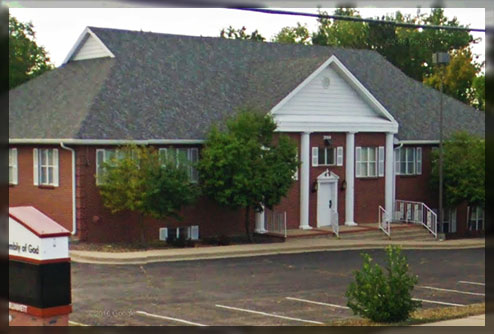 At Southwest, we want to know Christ and to make Him known. We're a a full-gospel fellowship for all ages with a worship style that blends contemporary and traditional music. We want to know and love Jesus more after worshipping together. You can listen to our recent worship service with teaching from Pastor Jim here.
Visit us this Sunday at 9:00 or 10:30 a.m.
Southwest Assembly of God
3199 S. Wadsworth Blvd.
Lakewood, CO 80227
303-934-2168
pastor@swfirst.org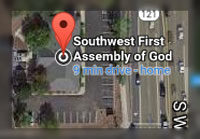 Full Google Map for Directions