Knowing Christ is an ongoing process, just like any relationship. We've discovered that having friends makes the journey more enjoyable and productive! We offer new classes every few months to help encourage growth in knowledge and application of Scripture. If you're a long-time Christian or a new follower, join a study group for fresh insight and spirit-enriching fellowship!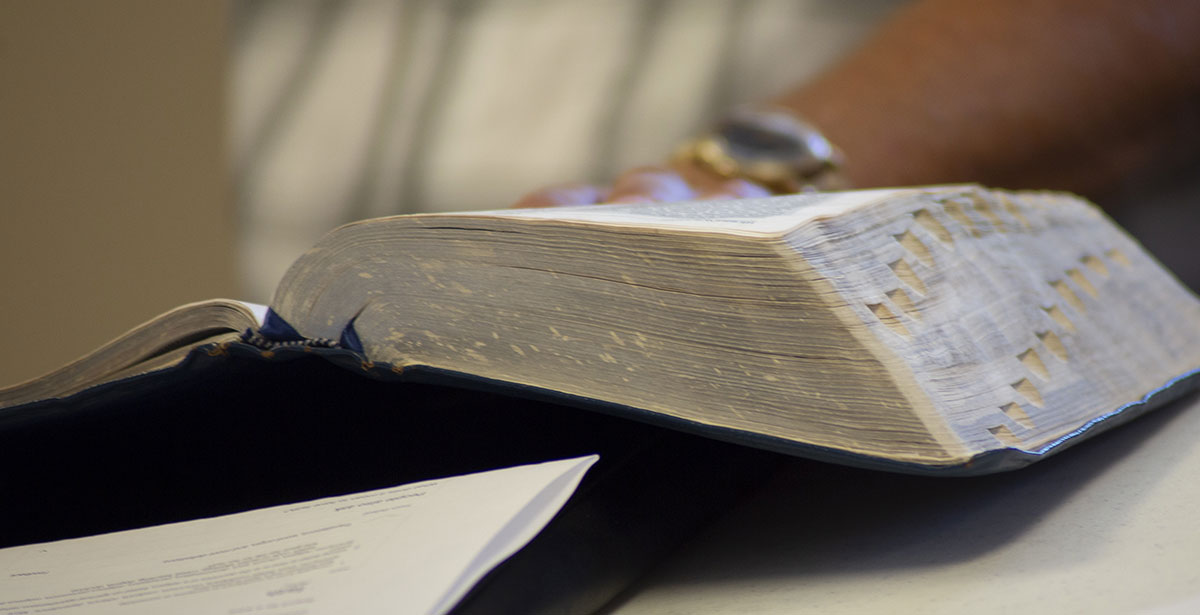 Attend a Small Group . . .
Adult Sunday School
Sundays at 9 & 10:30am in the Fellowship Hall with Carl Small (9am) and Bill Barlow (10:30am).
Major Christian Beliefs (through Jan. 12) and Letters to the Thessalonians (Jan.19-Feb. 23)
Pentecostal Perspectives
Wednesdays, 6:30pm
in the Sanctuary with Pastor Brummett and Pastor Mele
Discussions are based on the writings of Rev. Don Stamps, published posthumously in the
Fire Bible
(previously known as the Full Life Study Bible.) If you need a copy of the
Fire Bible
, it's available
online
or contact the church office at 303-934-2168.
Understanding Hardship
Wednesdays, 6:30pm in the Fellowship Hall with Tom Zielbauer
Do you wonder why a loving God allows deep suffering, even to Christians, and how He let's evil grow with terrible intensity? Pain touches us all. There's no need to feel insecure or live in doubt. We'll gain understanding and build faith exploring God's Word.
Hymns and Bible Teaching
Thursdays, 10-11am in the Sanctuary with Pastor Jim Brummett
We'll begin singing a few hymns, then Pastor Jim leads an interactive Bible study in an ongoing book-by-book journey through scriptures.
Hoskins Small Group
First and third Sundays, 5-6:30pm with Loyd and Rita Hoskins
Meet at their home for the current study Who Am I? 1155 S Eaton Ct., Lakewood, CO 80232
Fully Alive
Tuesdays, 10-11:30am in the Fellowship Hall, beginning Feb. 11 and
Thursdays, 10-11:30am
at the home of Patty Whittington, 889 W English Sparrow Trail, Highlands Ranch
This women's group for all ages will study the book
Fully Alive
by Susie Larson. Evening session info coming soon! Visit our
Events Page
or contact Gina Brummett at 303-934-2168 for more information.